METAL WORKING WORKSHOP AND ROLLS DESIGN AND PRODUCTION
The Olympia 80 Machine Tools workshop is equipped with machining center with automatic pallet changer and several others CNC machine tools with high precision used to produce the various mechanical parts necessary for the lines, to machining working rolls and the specific equipment.
Especially all the rolls to produce round tubes , square, rectangular, etc. are engineered and made in our department, using special steels from the most qualified worldwide steel mills.
All steel rolls after the heat treatment are rectified on the whole surface.
A modern laboratory equipped for dimensional controls and tool setting is at the service of machine tools throughout the department in order to achieve and maintain a high standard of quality.
All staff are qualified and have many years of experience in CNC programming and quality system management.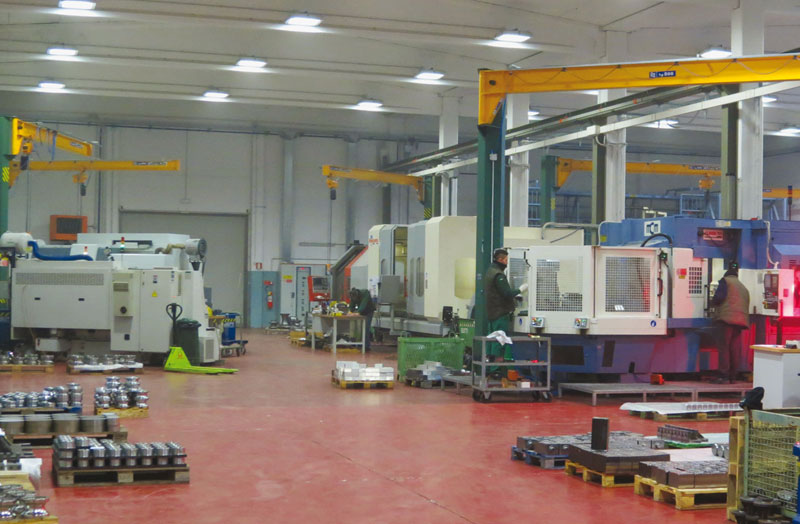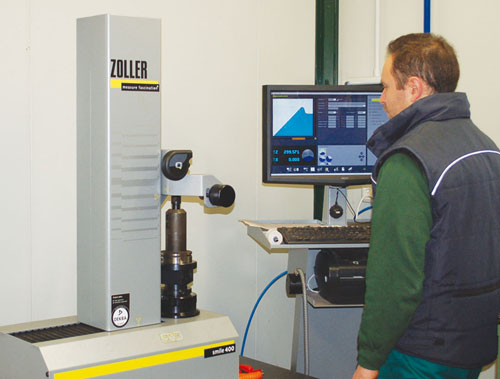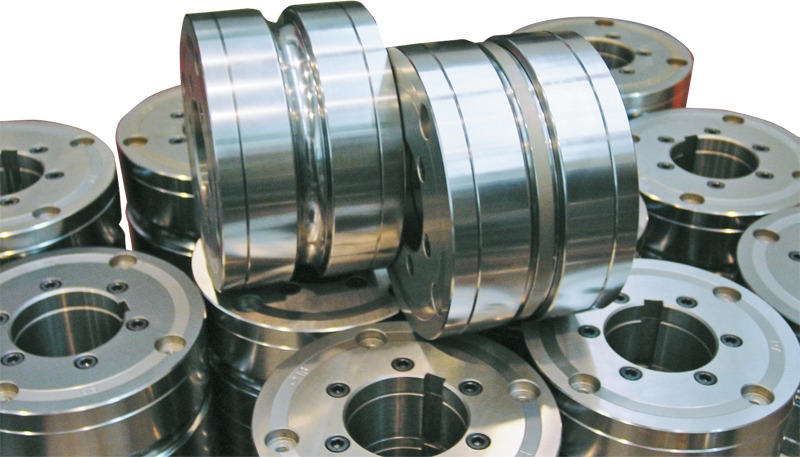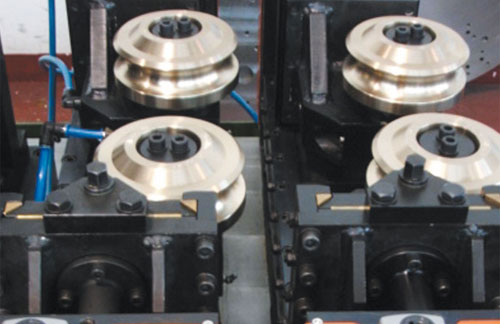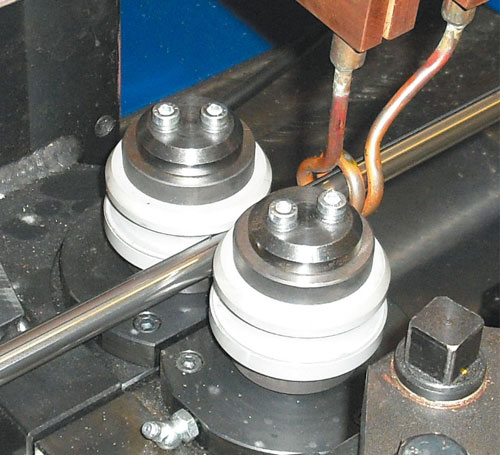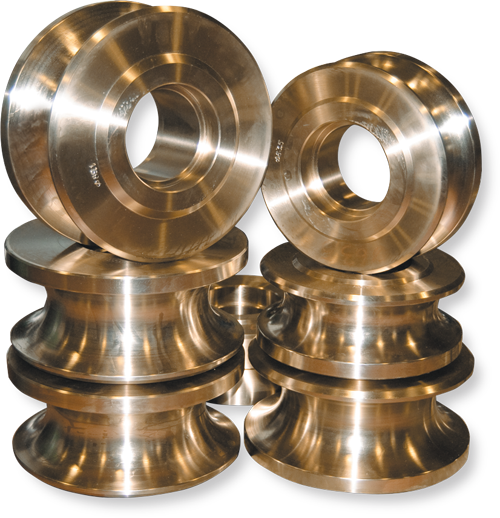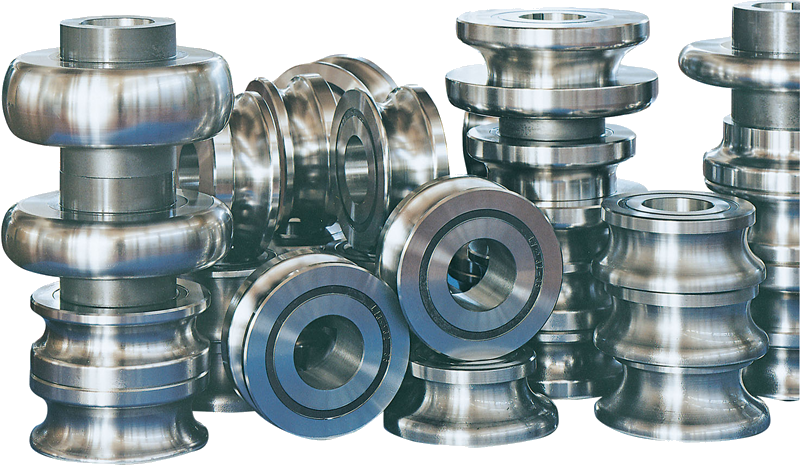 QUICK ROLL CHANGE WITH FORMING AND SIZING GROUPS ON CASSETTES
All standard tube mills produced and supplied by Olimpia 80 can be completed by a cassette system allowing the quick tooling change.
This method gives the possibility to change and adjust the new roll set on the off line foming and sizing groups, without stopping the production, and to place them in line by the simple and fast cassette replacement.
The cassettes can be moved in line and off line by means of two different ways: by lifting or by sliding on railways.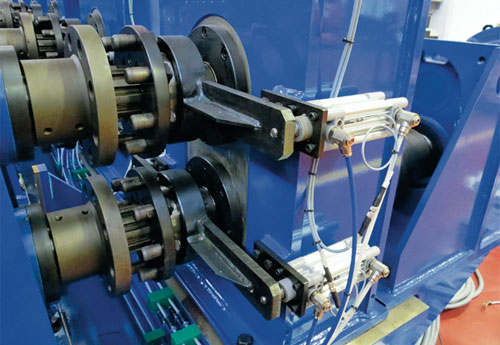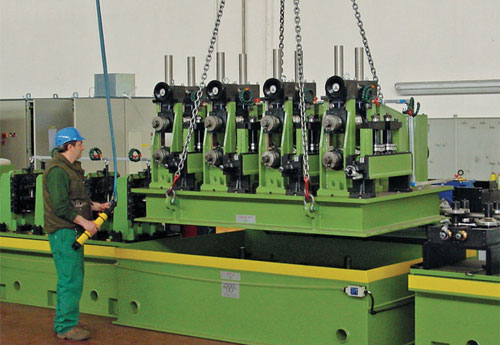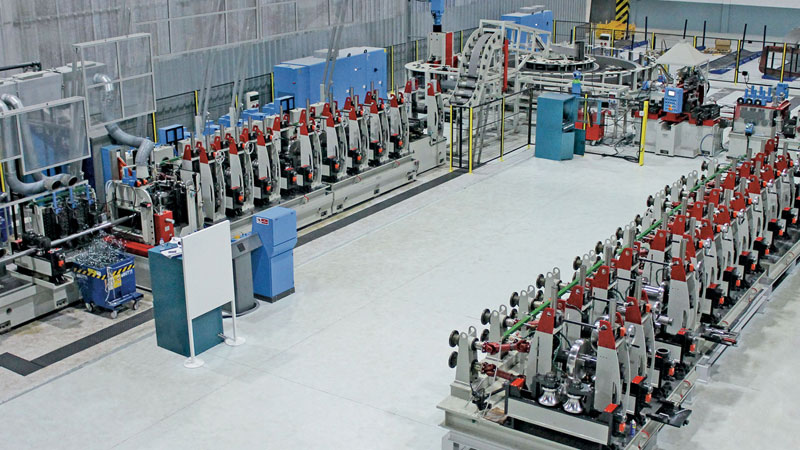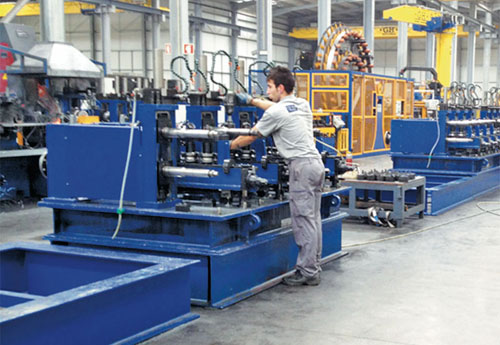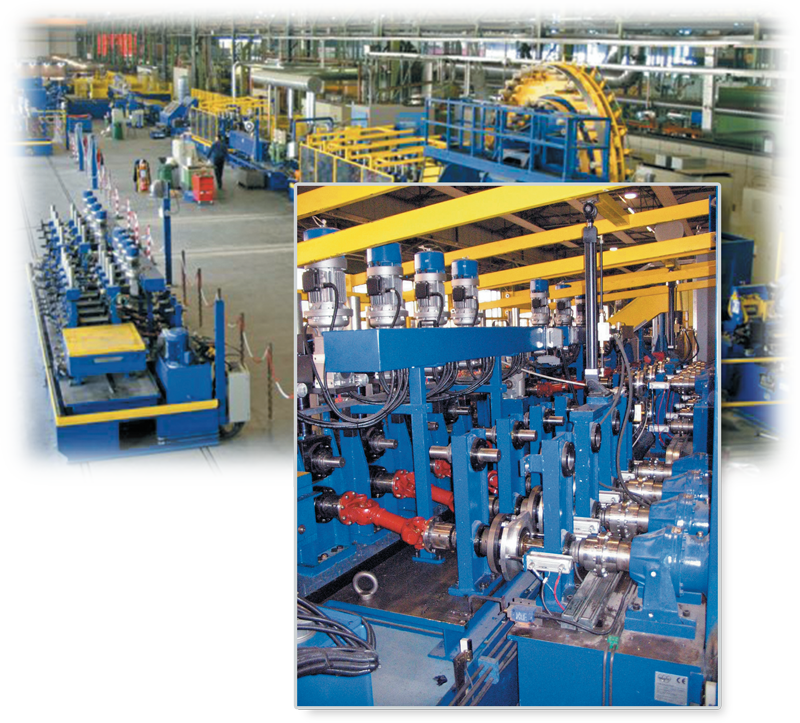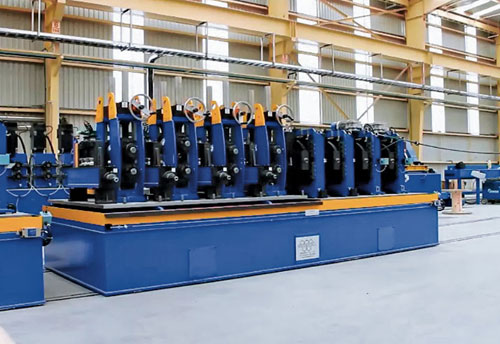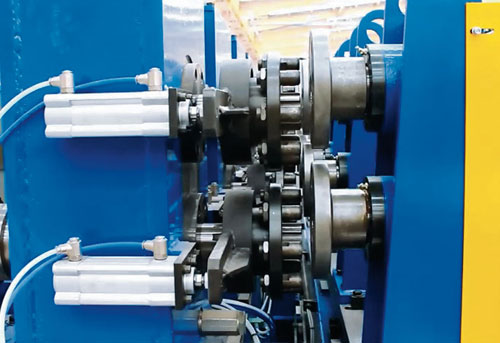 REVOLVING STANDS FOR QUICK ROLL CHANGE
Always in the forefront in tube technology and researching new solutions, Olimpia 80 has designed and built an exclusive and revolutionary system for the in line quick change of rolls.
Each revolving stand is complete with 12 rolls for production of 6 different diameters that, rotating in a very simple way on the upper and lower supports of the stands, enable the change of a complete roll set in about 15 - 20 minutes.
Such strong structure allows high wall thickness and high production speed, while the sophisticated electronic system controls all performances, adjustments and data storage, making operations fully automatic.
This system is suitable for all tube production stages, from breakdown steps, to finnpasses, to sizing stands and for any kind of material.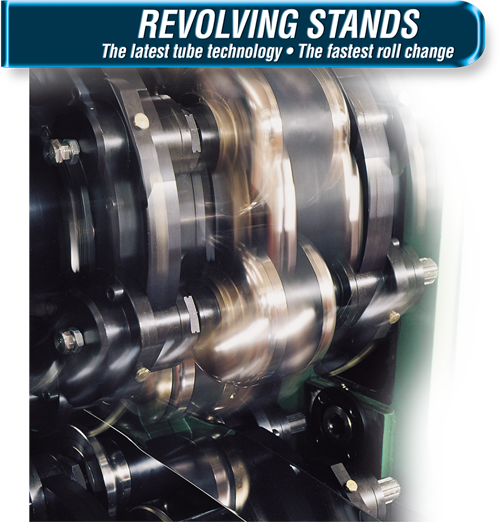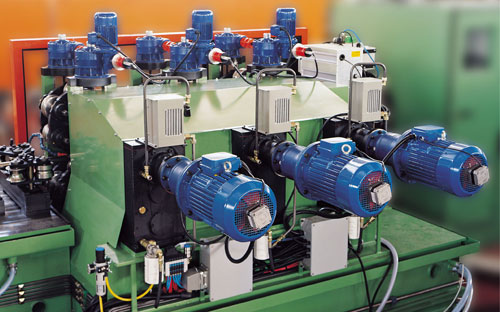 >> MAXIMUM TIME-EFFICIENCY
>> HIGHER PRODUCTIVITY
>> HIGH PRECISION
>> EASY OPERATION