COLD DISK SAW CUTTING MACHINE (HSS AND TCT BLADES)
This cutting equipment is able to cut tubes with speeds up to 180 m/min. An automatic control system allows to optimize blade positioning according to the tube diameter and thickness, setting the speed of feeding and rotation of the blades. This system is able to optimize and increase the number of cuts.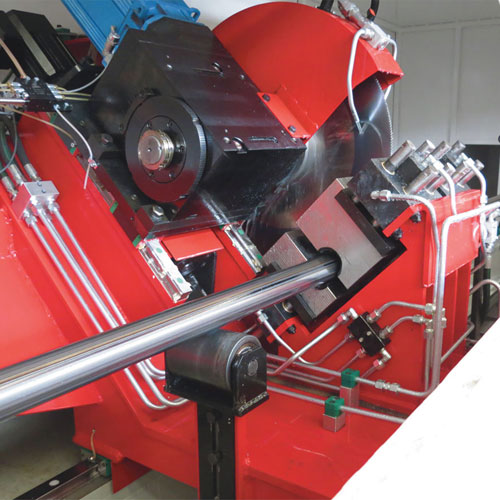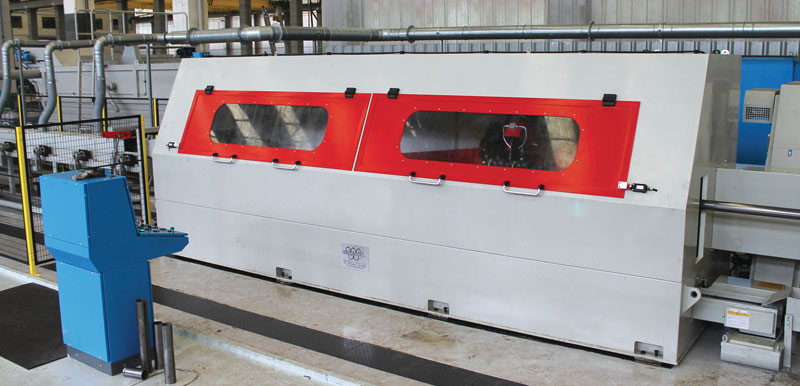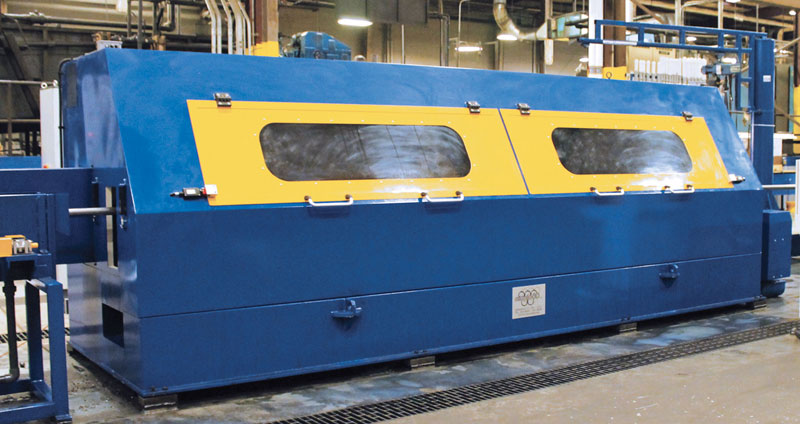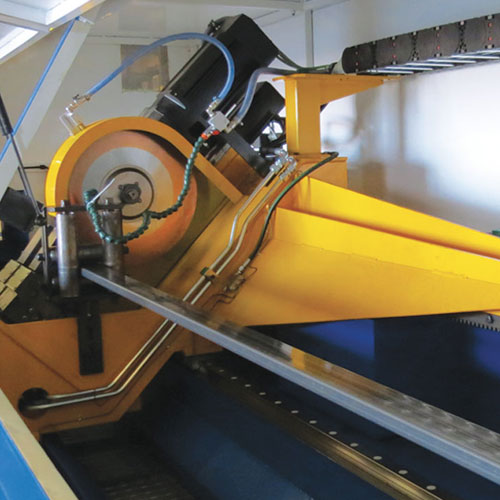 FLYING CUT OFF WITH FRICTION SAW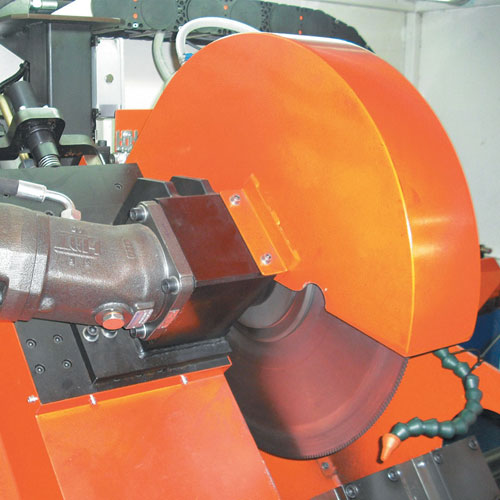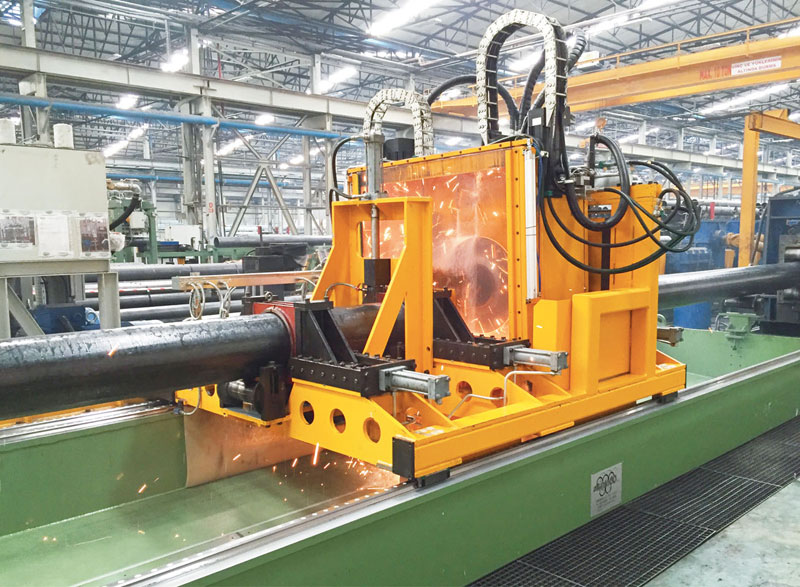 FLYING SHEAR CUT OFF
Tube cutting is operated by means of two tools which are hydraulically operated and controlled by the latest electronical technologies. Max. speed up to 160 m/min.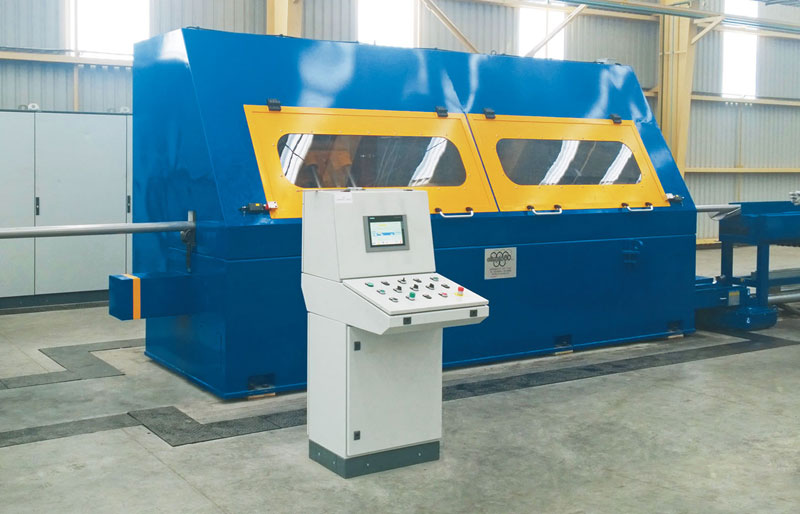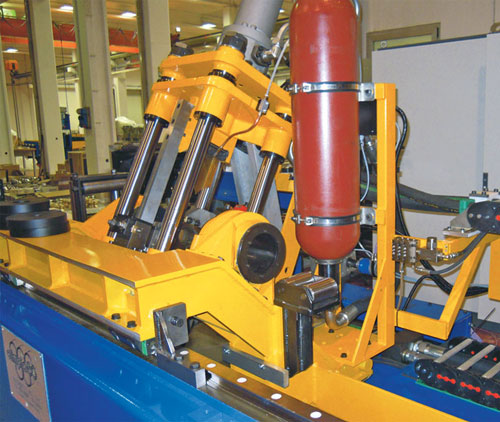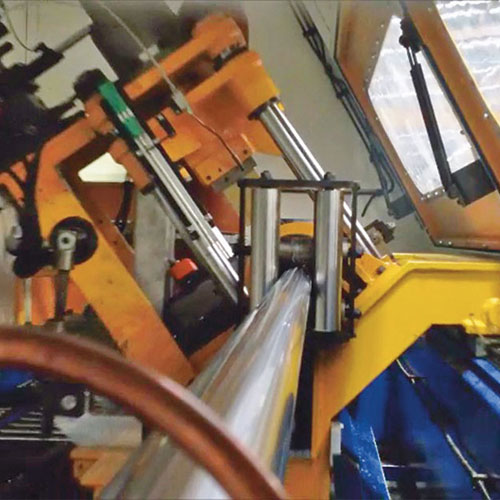 DOUBLE BLADE VERTICAL CUT OFF
This new machine has been designed for the in-line cutting of large dimension tubes, in round, square and rectangular shapes, with speeds up to 80 m/min.
The innovative system with parallel movement of blades allows to reduce the cutting cycle time and to make easier the set up of the blades.
Moreover, thanks to the new universal tube blocking system, the vices change is not necessary and this consent a great reduction in costs and time.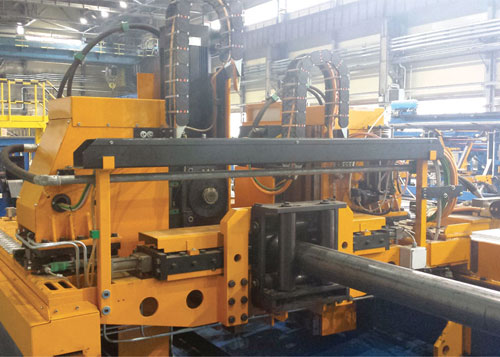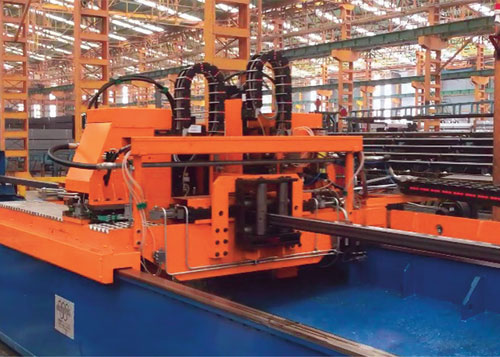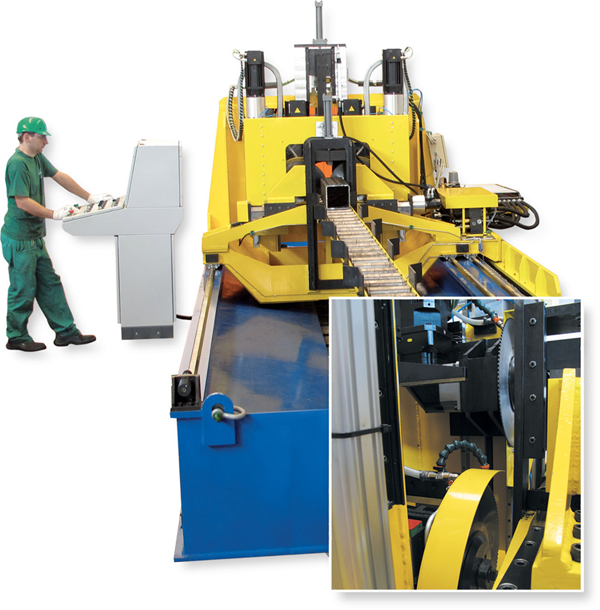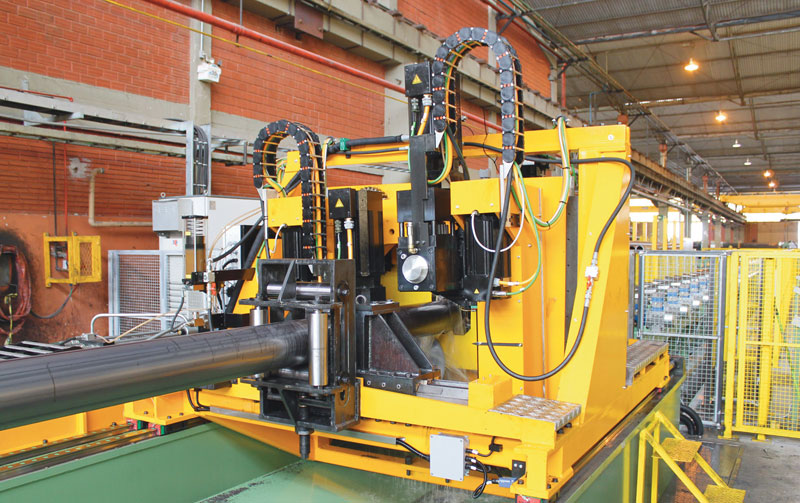 DOUBLE BLADE FLYING CUT OFF
This cutting machine, especially designed for large pipes, works at max. speed of 70 m/min.
The machines works with 2 blades, mounted on slides and placed on a rotating support, penetrate into the tube with material removal and make the complete product cutting by means of the support rotation.
Tube is hydraulically clamped and the complete cutting group is mounted on a sliding carriage which is complete with electronic movement device that assure a cutting precision of +/- 1 mm.
A PLC controls the machine operations and automatically determines, fixing some data regarding the product and the used blades, the carriage and blade speed and the blade position, making the cutting programming and process fast and easy.